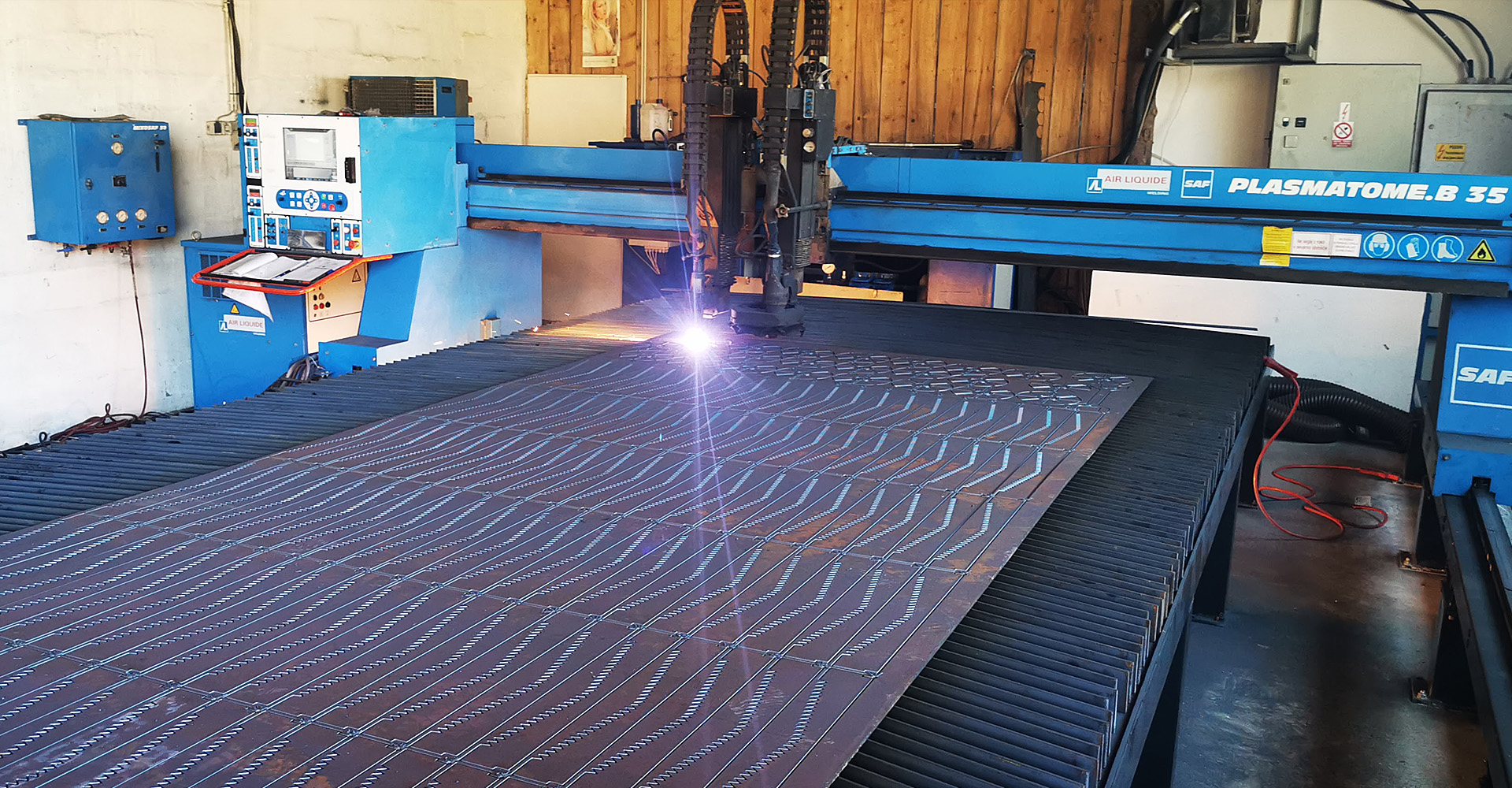 CNC Plasma & Waterjet cutting system controlled by MACH 3
Owning plasma and Waterjet cutting system allows us to be creative and able to produce parts for our machines on demand and superfast.
We went thru organic growth of our business, we did cut steel in 'old' way but demand and precision was needed.
For Plasma & Waterjet cutting we use the most intuitive CNC control software available Mach3.
CNC SAF PLASMATOME.B 35, 9 x 3 metres
Plasma cutting speed
– 50 mm, ST 355, 90 cm/min
– 20 mm, ST 355, 145 cm/min
– 5 mm, ST 355, 290 cm/min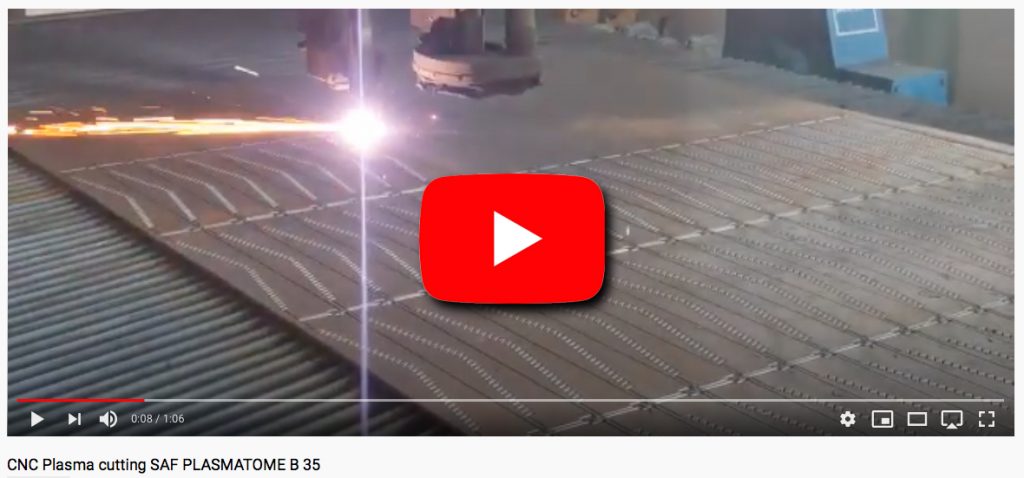 CNC WATERJET, 3 x 3 metres
Waterjet cutting speed
– 10 mm, ST 355, 70 cm/min
– 10 mm, stone, 140 cm/min