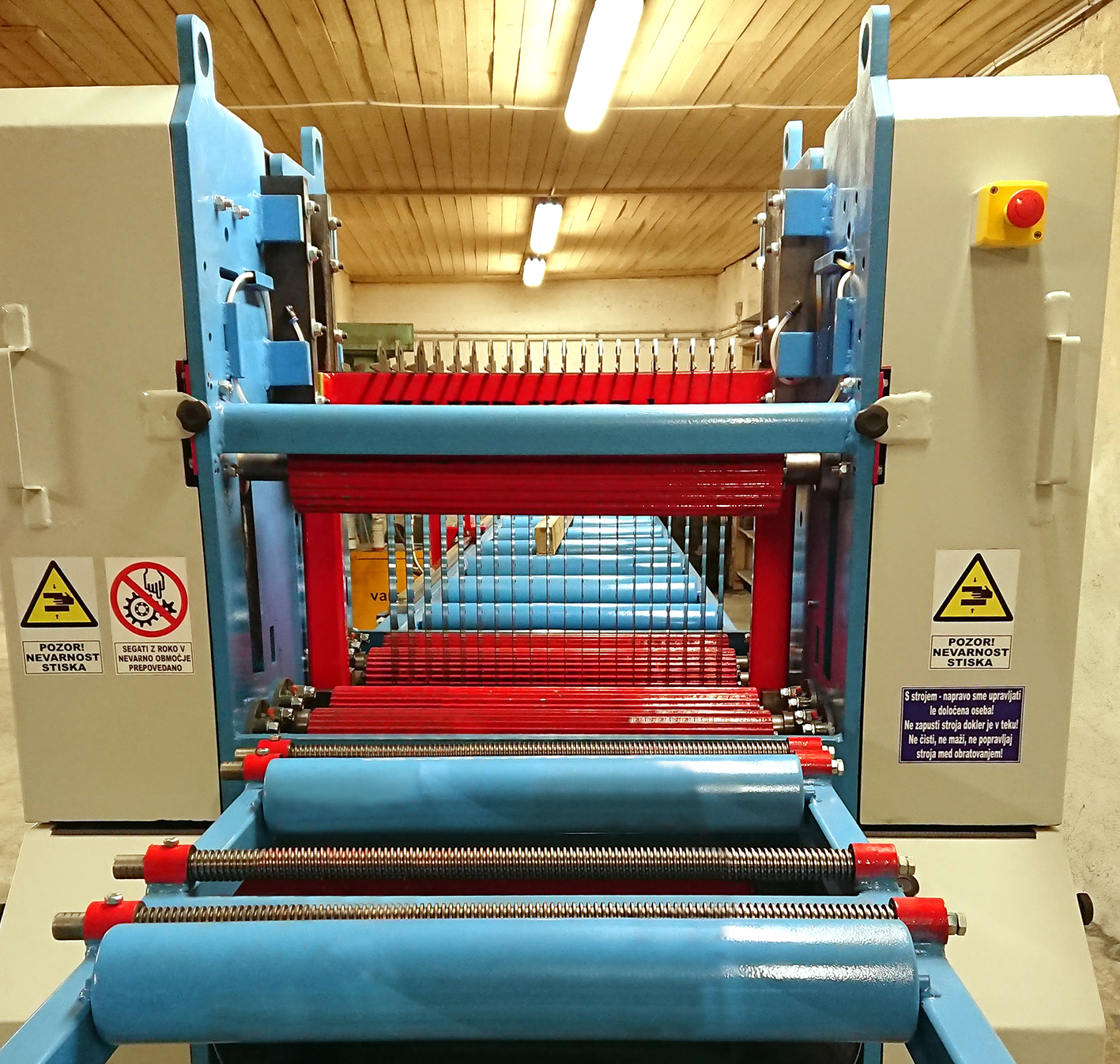 Mini gatter, frame saw
Fifth year in production this mini gatter frame saw is suitable for both, small and large sawmills. It s easy to use and have small energy consumption (22-30 kW, peak 30-50 Amp).
Two workers can do all the work with cutting speed of 1 and half minute for 4 m logs. 30 saws with 2,5 mm cut. Mostly used for pallet boards. Can also be added, hydraulic saw to cut to certain length before entering gatter.
In development gatter saw for logs up to 40 cm diameter.
In production
Mini Gatter type 650/250mm (22 kW)
Mini Gatter type 650/300mm (30 kW)
Capacity
2 minutes for cutting 4 m long prism.