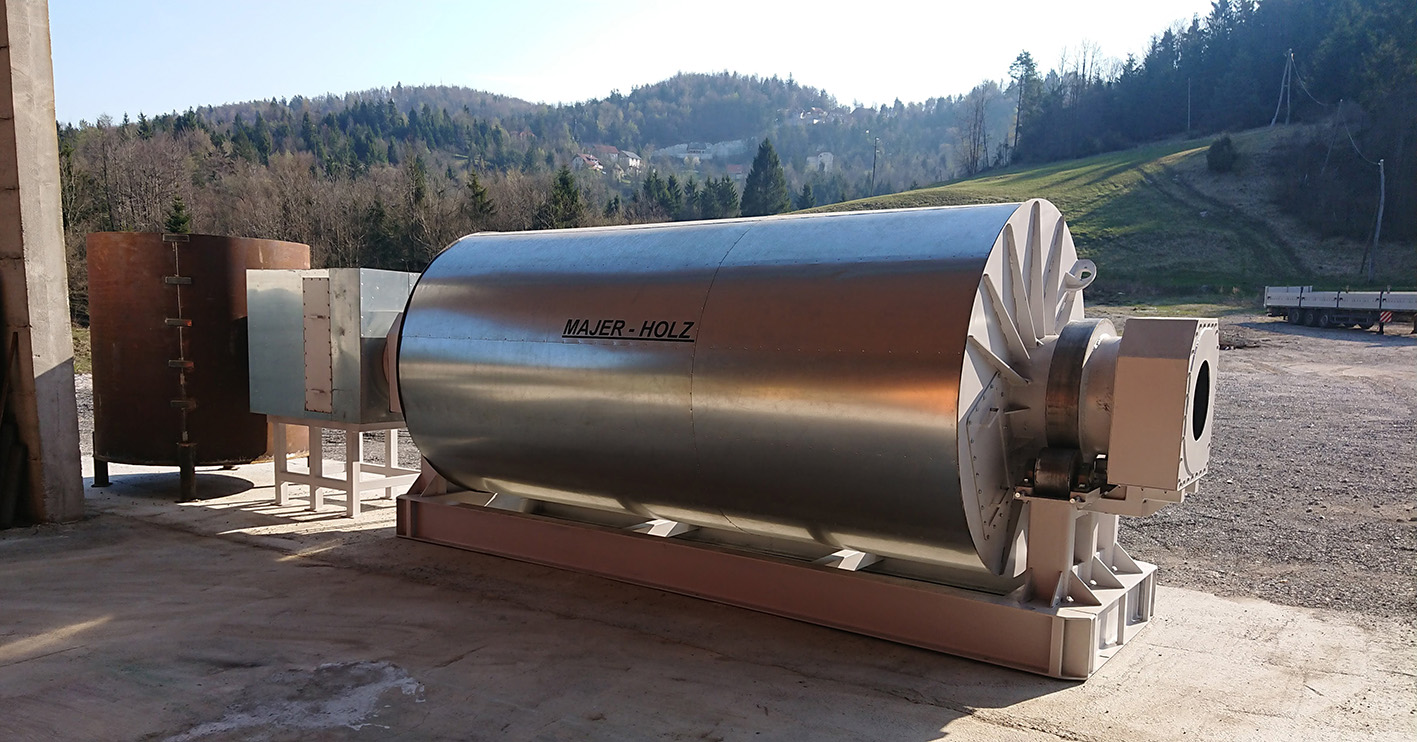 Sawdust rotary dryer
We produce complete lines for pellet production. The hot air and the material are contacted in the cylinder drying drum, then transported to pellet production machine. We provide various fans, cyclones, pellet storage containers, sawdust transport lines etc.
Main difference from others is that we are able to dry 10 m3 of sawdust in 5 m length of drum. 'Three way' drying drum is heated directly from oven, sparks are prevented with multi cyclone, humidity and speed of drying automatically controlled. Robust and oversized construction made out of 10 mm steel.
In development conveyor belt dryer, heated with water radiators. No fear for fire.
Development and build in hand with customer.